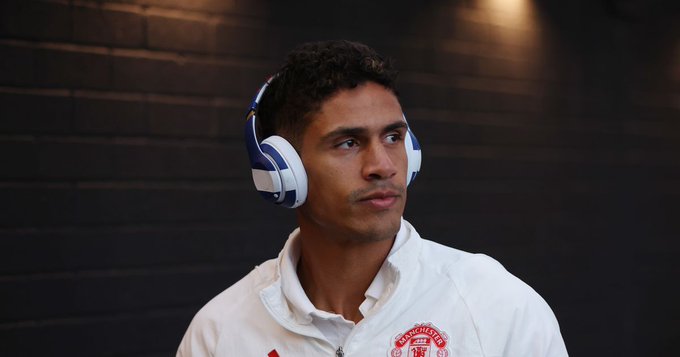 Raphael Varane is rumored to be considering a departure from Manchester United during the January transfer window, and Bayern Munich is reportedly one of the clubs expressing interest in the French defender.
The 30-year-old appears to have fallen out of favor with manager Erik ten Hag, as Harry Maguire and Jonny Evans have recently been favored as the starting center-backs.
This has fueled speculation about Varane's potential exit from Old Trafford.
According to Sky Sports Germany, Bayern Munich is contemplating a move for Varane, and internal discussions have been held regarding a possible January transfer.
Despite Manchester United's injury crisis in defense, there is a possibility of Varane leaving mid-season.
Varane's market value is estimated at £17 million, but a loan option is currently not on the table. The Bundesliga giants find his salary demands unrealistic, as he is reportedly seeking £17 million per year.
However, Bayern Munich is closely monitoring the situation and its development.
It's evident that Varane is disappointed with his position in Ten Hag's preferences, especially as Maguire and Evans have taken precedence.
Even in the absence of the veteran, Victor Lindelof was chosen to partner with Maguire in the 1-0 victory over Luton, leaving Varane with only an 11-minute cameo off the bench.
"Absolutely not," stated Ten Hag earlier this month in response to inquiries about any issues between him and Varane, leaving many puzzled by the player's exclusion.
"As I said, it is about tactical reasons why I chose these partnerships. I think Harry and Jonny did well (against Fulham).
"What I said last year, Harry didn't play a lot, so I was very happy with Rapha's performances. I have always been happy with his performance. But in this moment, Harry is playing very well and there is internal competition.
"There are moments in certain games where they (Maguire and Varane) can play together and they have already proven they can do it. But the build-up is not that fluid when one of them is playing from the left centre-back position."