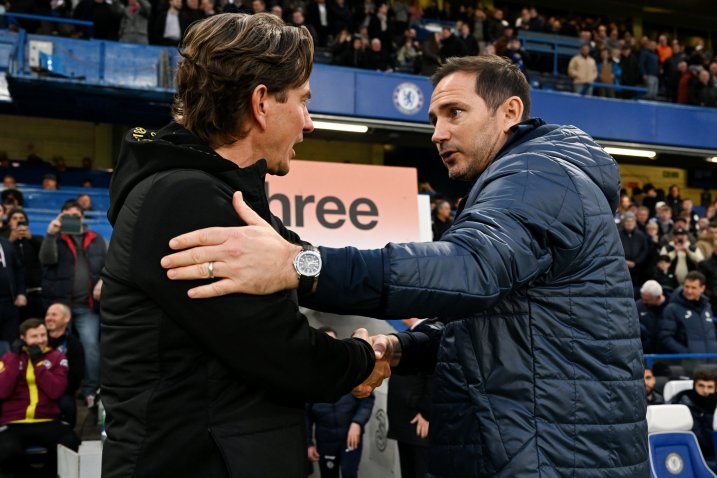 Brentford head coach Thomas Frank says he was "surprised" at Frank Lampard for showing "so much respect" with his line-up ahead of their Premier League game at Stamford Bridge.
For the first time since 1993, Chelsea have lost five consecutive matches in all competitions after they suffered a 2-0 defeat to mid-table Brentford.




Goals from Cesar Azpilicueta [OG[ and Bryan Mbuemo sealed a straightforward win for the Bees, who currently sit in ninth position, eight points ahead of the Blues.
And after the final whistle, Brentford manager Thomas Frank made a telling statement when he was asked about the lack of goal threat in Chelsea's starting XI.
He said: "Of course you're pleased they showed us so much respect, but I was surprised."
Lampard made three changes to the team that was beaten by Real Madrid. Enzo Fernandez, Mateo Kovacic, N'Golo Kante & Gallagher all started in midfield, with Sterling the only naturally attacking player included.

Christian Pulisic, Joao Felix, Mudryk, Hakim Ziyech, Noni Madueke and Aubameyang were all named on the subs bench.
And this is how social media reacted to Lampard's line-up for the Brentford clash.

One said: "Dreadful line-up. Why is he obsessed with only playing one attacking player? We're playing against Brentford at home."
A second wrote: "Please bring in Pochettino before the end of the season. I actually can't deal with Lampard as our manager anymore. What happened to trusting youth and building for the future? Unforgivable line-up."
Another added: "Negative tactics, line up wrong, playing with no strikers at the beginning of the game. I know we were poor with Graham Potter but this is a level below. I will always support Chelsea but this is depressing."
Click here to join our WhatsApp Community or send a message to +2348023894548
Speaking after the defeat, Lampard reflected on his side's defeat. "With 4-3-3, we looked more dynamic and more of a threat in the first 15-20 minutes of the second half," he told BT Sport.
"But still there is that feeling around at the minute that the goal might not come and [the opponents] might get something."
He added: "We have to work against that. We'd love a magic wand or a magic moment, but it doesn't come in football, so we'll have to fight for the moment."