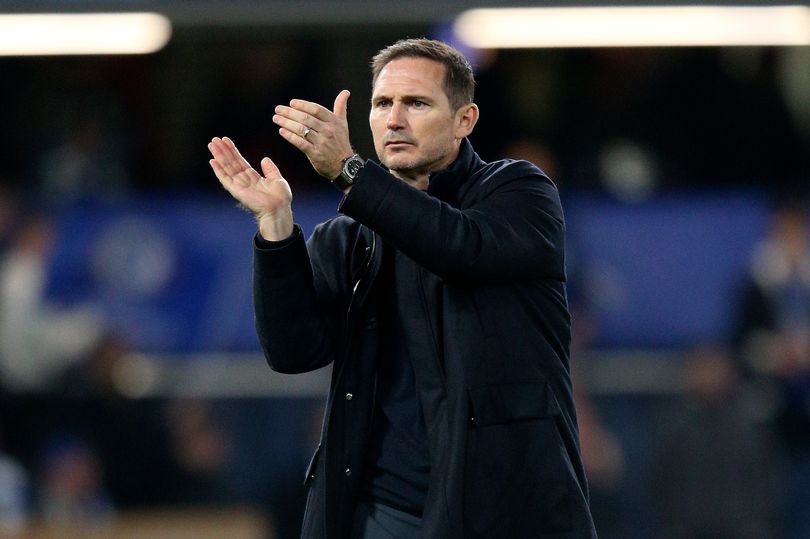 The Blues legend is enduring a nightmare in his interim role and has lamented aspects of the team he inherited.




Lampard's shocking return at the start of April was welcomed by manay fans who were desperate to see their fortunes improve amid a disastrous campaign under Thomas Tuchel and Potter.
But their defeat against Brentford was their sixth in as many matches since Lampard took charge until the end of the season.
It left Chelsea in 11th on the Premier League table, just 10 points above the relegation zone after 32 fixtures. And Lampard pointed out that there was a problem with the squad's balance.
Lampard told reporters: "Absolutely I worry because if you're a Chelsea fan, you've been used to 20 years of success, and you want it more. I've got no problem with the fans booing.

"I'm not sitting here to go against the fans and say, 'Don't boo the players'. You're throwing the question out there. Absolutely not. I'll defend the players because I know they're young lads who want to do well.
"Is there an issue with confidence? Yeah. Is there an issue with the balance of the squad? Maybe, yeah."

Lampard also suggested he was frustrated not to have Aubameyang available against Real Madrid in the Champions League due to Potter's decision to exclude him.
"Auba has been a tough one for me because I have complete respect for him and his career. He has scored what, over 300 goals in his club career?" Lampard explained.
"He couldn't play the two Real Madrid games for me because he was not in the squad. He came on for me against Wolves, and for a number nine to be sharp and playing regularly is key.
"To see him training when we haven't had many minutes before to train, he came into my thinking today anyway. "You can see he is the profile of a number nine, and we don't have that in the squad, so I did see a difference in that today."
Click here to join our WhatsApp Community or send a message to +2348023894548