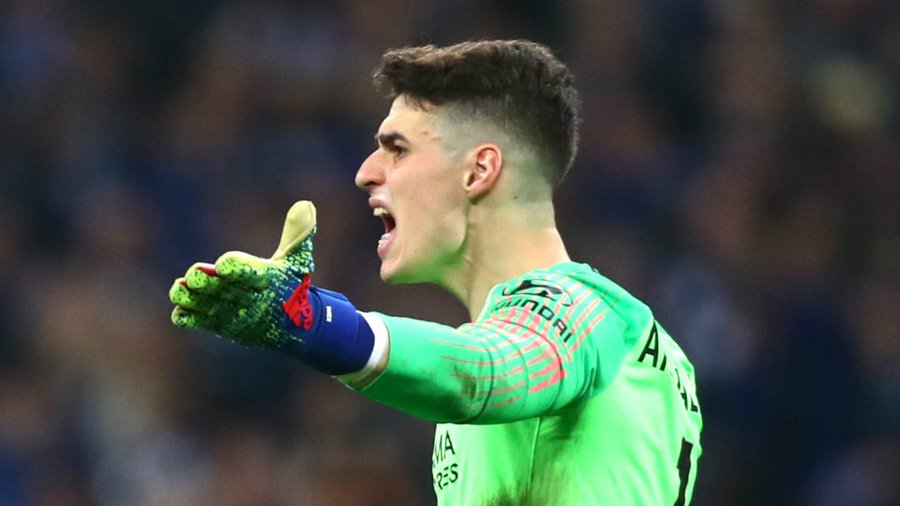 Former Chelsea goalkeeper coach Massimo Nenci has revealed Kepa Arrizabalaga was in tears after his 2019 Carabao Cup antics where he refused to be come off.
The ex-Chelsea coach has opened up on the events that saw Kepa disobey an order from Maurizio Sarri in extra time of the Carabao Cup final, refusing to make way for Caballero.




In an interview with the Daily Mail, Nenci explained that Kepa had been carrying a light injury a day before, but still started the match.
He said: "At the end of the 90 minutes he was receiving some treatment for the injury, and Antonio Rudiger said to him, "wait wait wait, we are in a difficult moment. We need you to stay on." Kepa stayed there with the doctor, who said that his situation was good.
"But in extra-time Maurizio thought we should substitute Kepa with Caballero, because Caballero is a big penalty saver, and against City [his former club] he would have been perfect for us."
He added: "But Kepa didn't understand that the substitution was for tactical reasons, not because of the injury. Willy is a big, big penalty saver.




"All the team was angry in the dressing room. But first of all, I want to tell you that Kepa is a very, very good guy. And when he recognised his mistake he cried, he cried. He is a very good guy.
"He was saying, "I'm sorry mister, I'm sorry. I didn't understand."'




With the game goalless after 90 minutes and extra time, Sarri had former City player – Caballero stripped off and ready to be substituted on for the penalty shootout.
But Kepa refused to leave the field, resulting in a furious Sarri backing down visibly unhappy with his orders disobeyed.
Kepa saved one penalty in the shootout that City won, and apologised for his actions a day later. The Spanish keeper has endured a poor run of form since at Stamford Bridge, losing his spot to Edouard Mendy but reclaiming it in recent months due to injuries.