Chelsea midfielder Danny Drinkwater was battered by thugs after trying to seduce another footballer's lover.
The England player was thrown out by security before a gang of up to six men attacked him with an object. A source said: "It was incredibly nasty with blood everywhere."




The thugs jumped on the footballer's ankle in the vicious nightclub attack and said: "Break his legs."
The deliberate attempt to wreck the troubled England star's career came after he tried to chat up a rival player's girlfriend. Drinkwater was overheard saying: "I don't care, mate, she's coming home with me."
When Scunthorpe United's Kgosi Ntlhe asked him to leave his lover alone, Danny Drinkwater lashed out. A source said: "At one point he was curled up in a ball on the ground, as they repeatedly jumped up and down on his ankle and shouting, 'Break his legs'."
"They knew he was a Premier League star and it was his livelihood. There was blood everywhere, and it was all incredibly nasty."




The 29-year-old, capped three times by England, was the victim of a vicious assault early last week Sunday — hours after he was an unused sub in the 3-0 home loss to Liverpool.
Drinkwater suffered torn ankle ligaments in the attack, ruling him out of football action for up to a month. He was also left with a black eye, swollen forehead, bruised shoulders and arms, and cut cheek also.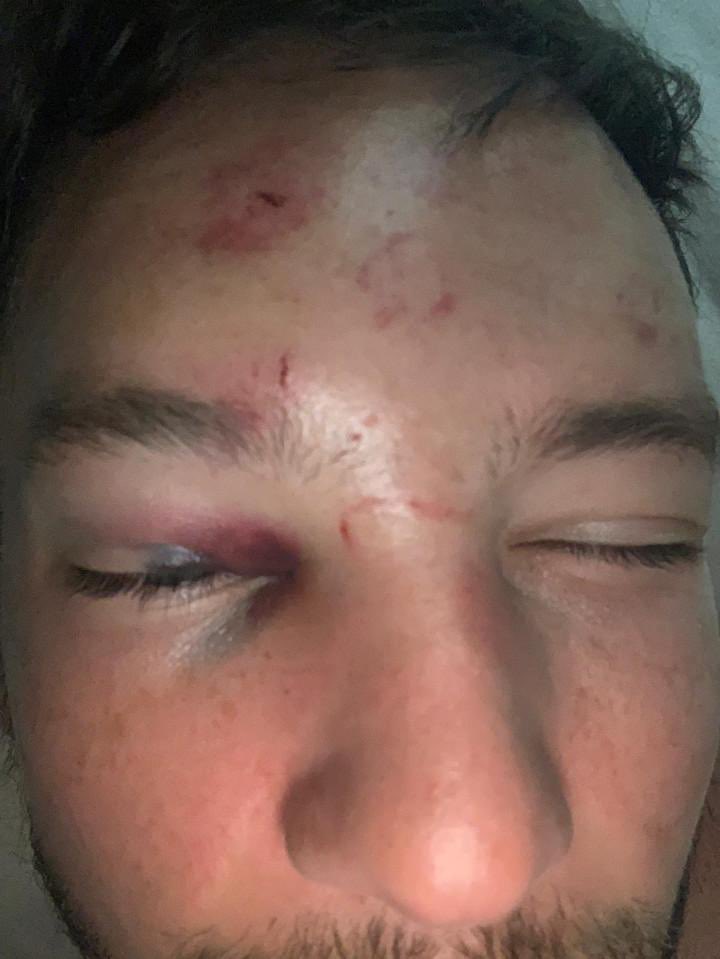 A source told The Sun: "Danny had been celebrating a friend's birthday and by his own admission got incredibly drunk.
"He knows he has let himself down big time. He was extremely drunk and to be honest doesn't remember much of the incident. His mate had to fill him in the next day.




"Danny repeatedly tried to chat up a stunning girl in the club and wouldn't leave her alone. He tried it on a few times before she told him to shut up by saying she was there with her boyfriend. He confronted Danny in the club, and punches were thrown.
"Both men were kicked out, and whilst Danny was outside things turned really ugly.
"Some other lads really started on him. After a series of verbal exchanges they knocked him to the ground. He was then hit with an object about the face and body. They were raining blows on him and jumping on his ankle.
"Danny is absolutely mortified now and realises he can no longer put himself in a position where these incidents happen, regardless of who is at fault.




"He had been focused on performing for Burnley and understands people will now question this. He is devastated. His injuries were significant. He looks a total mess."