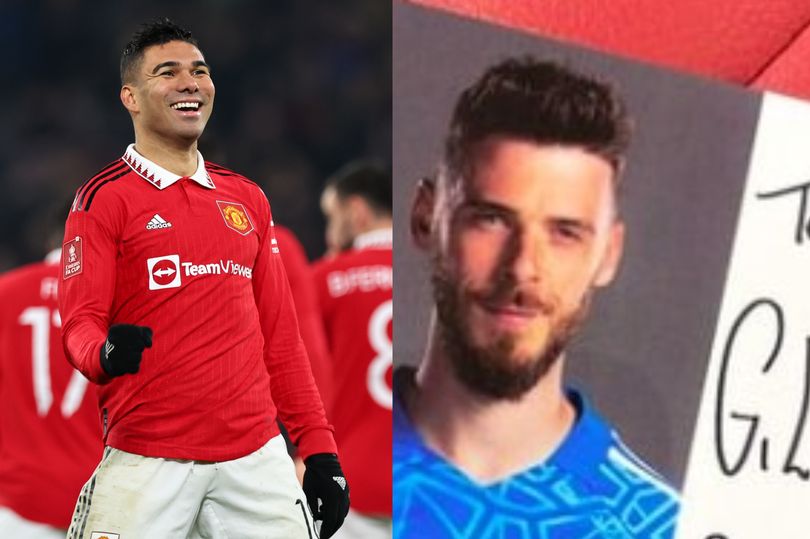 Manchester United goalkeeper David de Gea has revealed his 'love' for Casemiro after being called a "d*******" by the Brazilian star.
Both players have been important under Erik ten Hag this campaign in what has been an impressive debut season at Old Trafford.




The Spaniard's form between the sticks has been eye-catching while former Real Madrid midfielder Casemiro has been a key addition in the heart of midfield.
It appears the duo are also fond of each other too. De Gea took to Instagram to share a message from his Brazilian teammate left in the United dressing room over the weekend.

He showed one of his autograph cards vandalised by Casemiro with the message: "I love you d******d," in Spanish.
De Gea responded by captioning the story: "Love you too bro," with a heart and laughing emoji.
While the Spaniard appears to have struck up a good relationship with the former Real Madrid star, he is not the only one to have been impressed by his displays in the Premier League. Marcus Rashford has also been full of praise for the 31-year-old since his move from Real Madrid.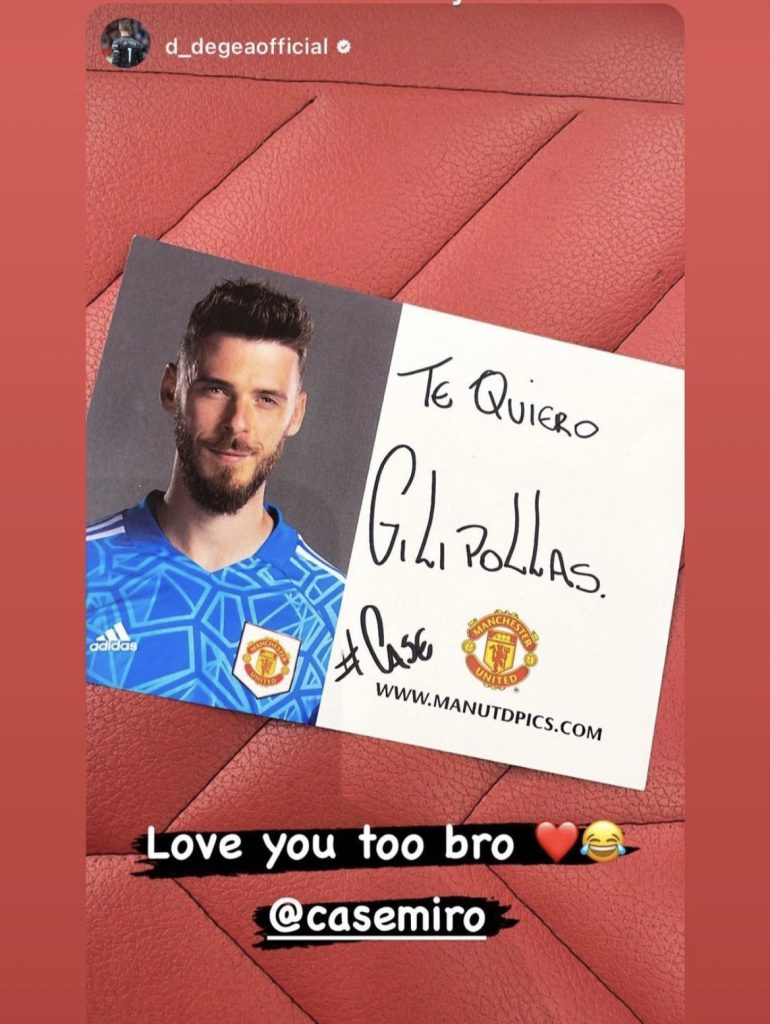 Speaking after Manchester United lifted the Carabao Cup, he said: "He makes a huge difference for us. His leadership and experience in big games is essential.




"Speaking to some of the other forward lads and we have all said that when he is on the pitch, we can all feel the sense of security behind us which is so important."