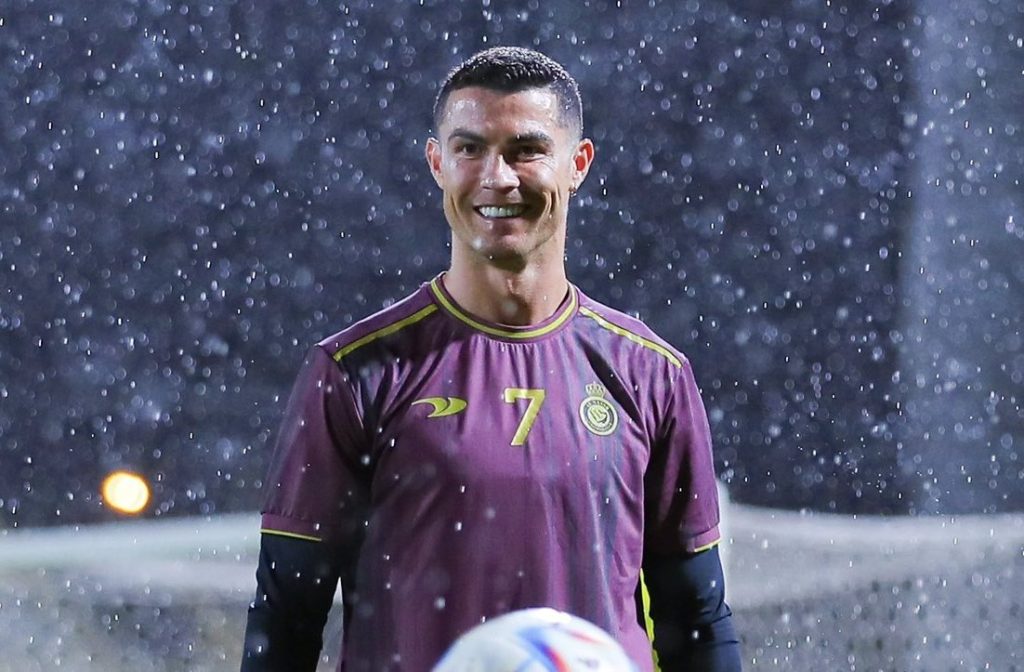 Cristiano Ronaldo has named his best lineup made up of his teammates past and present which includes three Manchester United legends.
The Portugal international has played alongside some of football's greatest ever players during his 21-year career at the top of the game.




In collaboration with Goal Arabia, the 38-year-old recently named a starting XI composed of his best teammates and the team might raise a few eyebrows.
Unsurprisingly, there are no players from Ronaldo's current side Al-Nassr, nor his boyhood club Sporting Lisbon, but he has also not included any of his fellow Portuguese teammates, not even those with which he won Euro 2016.

Instead, he has stuck mainly to teammates from his spells at United, Real Madrid and Juventus, with legendary goalkeeper Iker Casillas in-between the sticks.
Sergio Ramos and Marcelo at full-back, with United's Rio Ferdinand partnering Giorgio Chiellini at the heart of the defence, with the latter being the only Juventus star in the XI.
In midfield, Modric and Toni Kroos, who still play for Real Madrid today, line-up alongside Paul Scholes.
Ronaldo formed the famous 'BBC' forward line at Real alongside Gareth Bale and Karim Benzema and he has included the pair alongside the Red Devils' all-time top goalscorer Wayne Rooney.




It is a formidable side that few would be able to argue against based on their ability on the pitch though the inclusion of Rooney may have surprised some because of his war of words with Ronaldo this season.
In November, Ronaldo had his infamous interview with Piers Morgan where he slammed United's manager Erik ten Hag, his then teammates, the club's owners and former teammates who criticised him.
The Portuguese forward said: 'I don't know why he [Rooney] criticises me so badly… probably because he finished his career and I'm still playing at a high level.

'I'm not going to say that I'm looking better than him. Which is true…'
Rooney retorted by saying: 'It's not criticism, what I've said is age comes to all of us, Cristiano is finding it hard to deal with that.
'He's done an interview and it's gone global. Some of the comments are a bit strange but I'm sure Man United will deal with it once they see the full interview and take whatever action they need to take.'