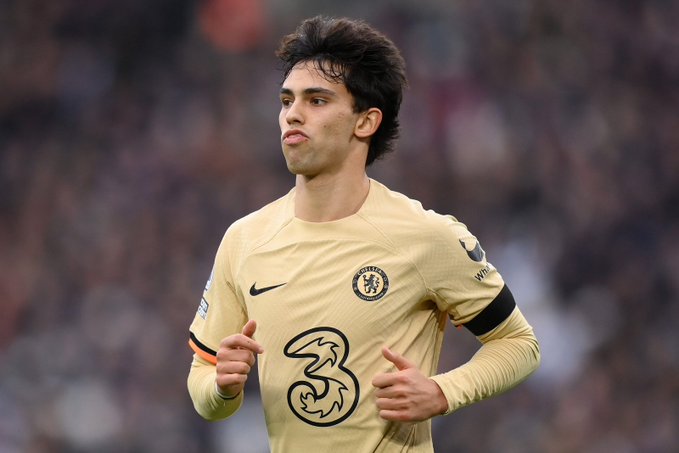 Enzo Fernandez wants Chelsea to sign Joao Felix on a permanent transfer and has told the club's supporters to be patient & 'trust' the Graham Potter project.
Some fans at Stamford Bridge have already turned on Potter, who replaced Thomas Tuchel earlier in the campaign, and want the former Brighton manager sacked.




The Blues have won just nine of their 25 matches under Potter, slipping to 10th in the Premier League and losing the first leg of their Champions League knockout match against Dortmund.
The club's struggles come despite Todd Boehly spending around £600m on new signings over the last two transfer windows.
Fernandez concedes the team's form is not good enough but has 'encouraged' fans to be patient and stick by Potter.
'When you get that amount of young lads – and we've all had 20 days to get to know each other on and off the field – when you're talking about the standard of football here in the Premier League it's hard to gel as a team,' he told The Times.




'My message would be to the fans: trust the players, trust the backroom staff, trust the manager, because we are all moving in the same direction.
'We have got a lot of new faces here and it is a restructuring of the club, really, and the playing staff. I would encourage them to be patient.




'We know it's a tough standard. But we've been given all the tools we need by the coaching staff and the manager here. It's just a case of being patient and we will get to know each other.'
Fernandez became the most expensive signing in the Premier League when he completed a £107 million move to Chelsea in the January transfer window.
There is no currently no obligation for Chelsea to sign Felix on a permanent deal and the player extended his Atletico contract until June 2027 before moving to the London side.
'When you get on with someone off the field it helps on the field to have that special connection,' Fernandez said of Felix.
'He's a great player, isn't he? A fantastic player. He's got lots of ability and loads of qualities.
'He's a key player for us, an important player and he's on loan. Let's hope that Chelsea can do all they can to keep hold of him come June, that would be great.'




'The amount of money that is paid is nothing to do with me,' the 22-year-old added. 'My job is to go out on the field and give my best at all times.
'I know I'm still young and I need to keep learning, but at some point in the future, maybe tomorrow, maybe at some point in the future, I want to really demonstrate that I'm a leader both in the group off the field but on the field as well.'