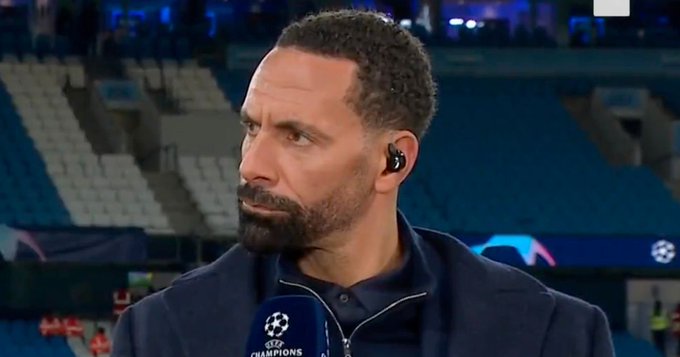 Rio Ferdinand has argued that Virgil van Dijk's disappointing campaign for Liverpool means he falls short compared to football's greatest ever centre-backs.
Former Manchester United defender Ferdinand says players like John Terry, Nemanja Vidic and Vincent Kompany never went through such a rocky period as what Van Dijk is enduring now, with his Liverpool team-mates also going through a poor campaign.




Ferdinand told BT Sport: "There are phases in your career when things don't go to plan. But you look at great centre-halves like Vidic, Kompany, [Sol] Campbell, Terry, Jaap Stam they don't have a season off or big periods like eight to nine games off.
"The form of the team plays a part though and it does have an impact and sometimes you're as good as team around you. He hasn't had the team performing in the way that suits his style of play."
Michael Owen then attempted to explain Van Dijk's ongoing issues, as he was also shown up for Karim Benzema's late winner on Wednesday, concluding that Liverpool's midfield issues have led to the player being exposed.
"When Liverpool are playing well you don't have much to do (as a defender), they win the ball at the front," Owen added pre-match.




"The problem is they leave themselves exposed (at the moment) so it's a difficult position to play in if your team isn't functioning well. It's difficult at the moment because he's getting exposed in one-vs-ones. If they are playing well you don't even notice him and he just mops up everything."
Last May, however, Owen claimed Van Dijk was "the best centre-back of all-time" after Liverpool reached the final of the Champions League – which they lost to Real Madrid.




"He probably scored a few more goals [than other contenders], not much, but we're talking about the greatest here," he said to the bemusement of Ferdinand.
"As I've said, Rio was the best centre-half I ever played with. But with Van Dijk, as a centre-forward I look at him and think: what do you do against him? He's bigger than everyone, he's faster than everyone, he's stronger than everyone, he's brilliant on the ball, he scores goals. I've never seen anything like it."