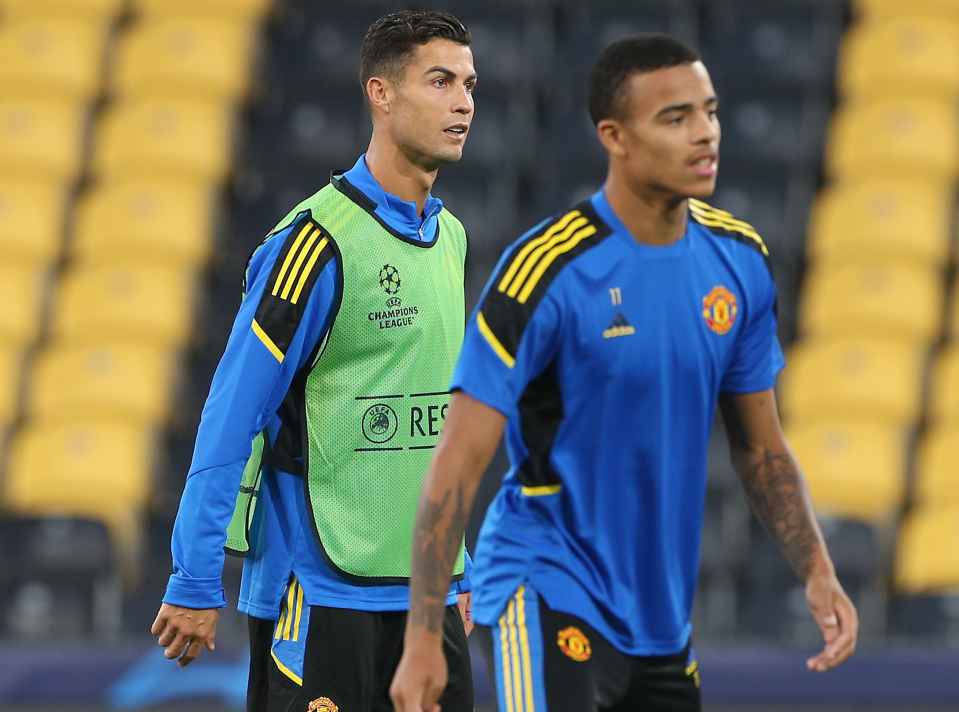 Mason Greenwood berated Manchester United's academy players as he called them 's***' to their faces while describing Cristiano Ronaldo as 'dead'.
It led United staff to correct Greenwood over his language, with the England star not afraid to brutally criticise his teammates.




Greenwood has been suspended by the Red Devils since news of his arrest in January last year was confirmed.
In February, the England international had his charges of attempted rape, assault and coercive behaviour against him dropped.
United have since confirmed they will launch their own internal investigation to determine his future, with it unclear how long it will last, and whether Greenwood will ever play for them again.
And according to The Athletic, Greenwood is no stranger to causing problems behind the scenes at Old Trafford, where he failed to hold back in his views of United's academy players, as well as Ronaldo.




While Ronaldo was at Real Madrid, it has been reported that Greenwood referred to the Portuguese star as 'dead', implying his career was finished.
Meanwhile he regularly spoke down to his youth teammates, as a source claimed: "He knew he was a good player and was cutting, he wasn't shy about telling someone they were s***. "When you hear that you'd think, 'Can't be talking like that'."




The news outlet has claimed that United staff were forced to intervene and 'correct' him, though they believed his comments were a result of 'youthful delusion'.
His blunt speaking is believed to have spread into his school life, with some staff members at Ashton on Mersey not remembering him with any affection.
Greenwood also threatened to join Manchester United's bitter rivals Manchester City during tense moments in training, but he rejected their approach.
The youngster is so desperate to continue his Red Devils career, with a source even remarking: "He would run through a brick wall to be back playing for United now."