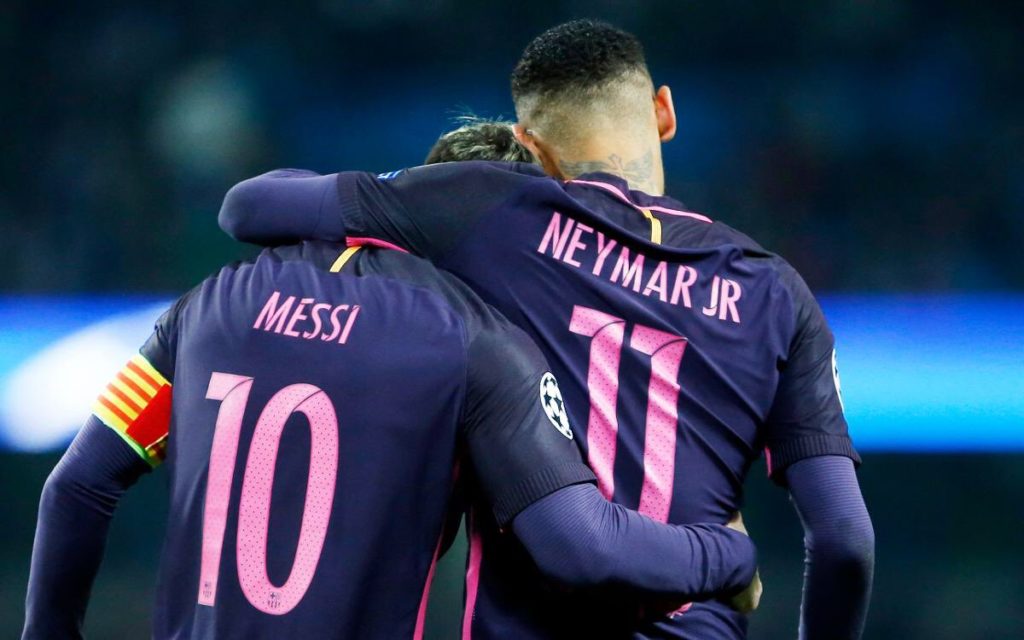 Barcelona superstar Lionel Messi said that he is not sure if the club did everything to bring back Neymar from Paris Saint-Germain but insisted he is happy with the current state of the Catalan squad.
Messi told Spanish publication Sport that he would have enjoyed having the Brazil international back at Camp Nou but understood the difficulties of the transfer.

"I would have liked for Neymar to have returned," the Argentina captain said. "Honestly, I'm not sure if Barca did all they could to sign him but I know it is difficult to negotiate with PSG.
"I am not disappointed. We have a spectacular squad that can challenge for all, even without Ney."
Neymar was subject to a months-long saga that saw Barcelona and PSG meet several times to bring the Brazilian forward back to La Liga. He had signed for a world record €222 million to move to France two seasons ago, but made it clear he wanted to return back to Barca.
"Neymar is one of the best in the world. With his level and sponsors, it would have been a big gain for the club," Messi added.

Messi has yet to play for Barcelona this campaign due to a calf injury in August and is a major doubt for next week's Champions League opener at Borussia Dortmund, according to reports. He missed the club's tour of the United States and hasn't featured in any of their opening three league matches.
Messi's own future at Camp Nou has received headlines when a report last week revealed there's a clause in his contract which allows him to leave at the end of each season if he so wishes. The Argentina international would only have to communicate his desire to leave before the end of May.
"Barcelona is my home and I don't want to leave, but I want to win. I want to win the Champions League, it's been a long time since we won it," Messi said.




Barcelona president Josep Maria Bartomeu is already working on Messi's next new contract, which could be his last with the club — he will turn 33 next summer and will be 34 when his current deal expire in 2022.