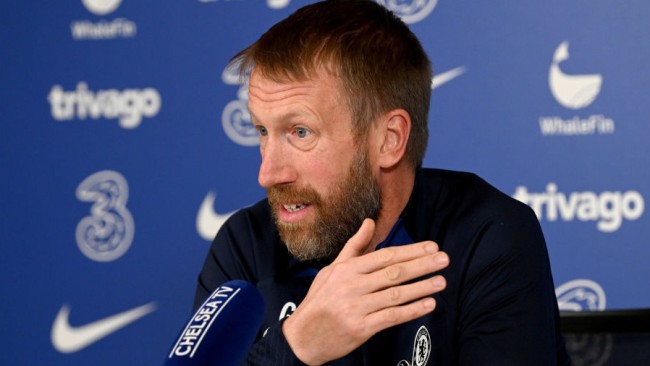 Chelsea boss Graham Potter believes Marc Cucurella is being unfairly blamed for the club's disappointing campaign.
Cucurella joined the club from Brighton in a deal worth close to £60m in the summer transfer window but has struggled to replicate last season's superb form at Stamford Bridge.




Potter has kept faith in the Spanish defender with Ben Chilwell injured this season but Chelsea supporters have shown their frustration over his persistent struggles.
Cucurella was subbed off in last Saturday's 1-1 draw with West Ham United, a change greeted by cheers by the travelling Chelsea support.




Mykhailo Mudryk's Instagram account also liked a meme mocking the left-back after that performance with Potter later saying there is 'nothing sinister' between the teammates.
Cucurella was also booed in Wednesday's Champions League game with Borussia Dortmund with the Chelsea manager feeling his player is being made a scapegoat for wider problems at the club.
'The results that we are having, where we are in the table, unfortunately somebody will be getting the brunt of the criticism,' Potter told a press conference ahead of Saturday's game with Southampton. 'That's the pattern. And whether it's fair or not, it doesn't matter.
'As professionals we have to accept that and work as hard as we can to change opinion. That's what it is, that's the challenge for us. I'm not going to argue against it. Marc is a big boy, he is an adult, has kids, he knows the situation. We have to help him change perspective on this.




'There is always frustration and we have to accept the frustration with me, frustration at players, it's part of what we have to accept in this position.
'There is no magic formula. It's not easy to play with that type of pressure. All he can do is keep doing well in training, keep working hard, wait for the right opportunity.
'We are not losing because of one individual, one person. We are a team and we need to stick together.'