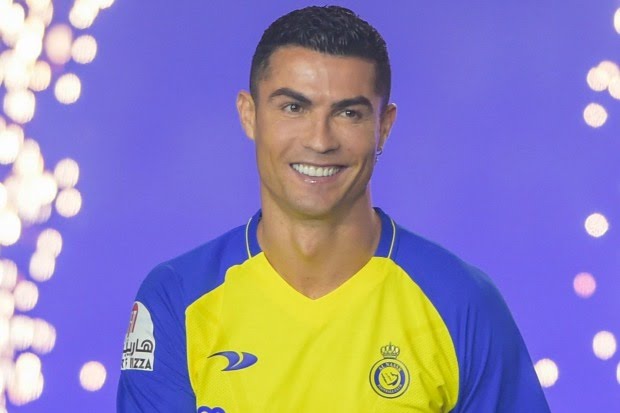 Cristiano Ronaldo joined Al-Nassr with a list of "best practices" after his acrimonious departure from Manchester United.
The Portugal international made his competitive debut for the Saudi Arabian club on Sunday. And while Ronaldo failed to register a shot on target, Al-Nassr won the match 1-0 to maintain their place at the top of the league table.




But it is not just on the pitch that the former Real Madrid and United player is set to make a difference during his time with the Middle Eastern sode.
According to ESPN, Al-Nassr are keen to utilise Ronaldo to help them improve off the field. This led him to arrive with a "list of best practices" which the club are now attempting to implement.
They hope these major changes will enable them to become a "powerhouse of Saudi and Asian football".
It comes after Ronaldo was heavily critical of the Red Devils' off-pitch standards before his exit at the end of last year.




In an explosive interview with Piers Morgan, which led to his contract being terminated during the World Cup in Qatar, he criticized a number of areas that he believed needed upgrading.
Speaking in November, he said: "Nothing has changed, the pool, the jacuzzi… even the gym. "Technologically, in the kitchen, even the chefs, who are people I really like and appreciate. They've stopped in time and that surprises me.

"I was surprised because I expected to see different things, as I said, in terms of infrastructure, technology. "But unfortunately I still see things that I already saw when I was 23 or 24 years old."
Ronaldo has now moved on from his second stint at the theatre and is looking to succeed with Al-Nassr – who are currently searching for a first league title in four years.
The club are reportedly "convinced" he will end his career at the club after acquiring his services with a £173million-a-year pay packet.
After Ronaldo's debut on Sunday, Al-Nassr head coach Rudi Garcia said: "I told the players they need to make the right choices on the pitch.




"Obviously Cristiano Ronaldo is asking for the ball and we have to give him the ball because he's the player who can make the difference.
"We need to work a lot on the positions of everyone. "Sometimes we had crosses but not enough people in the box. We need to work on that."