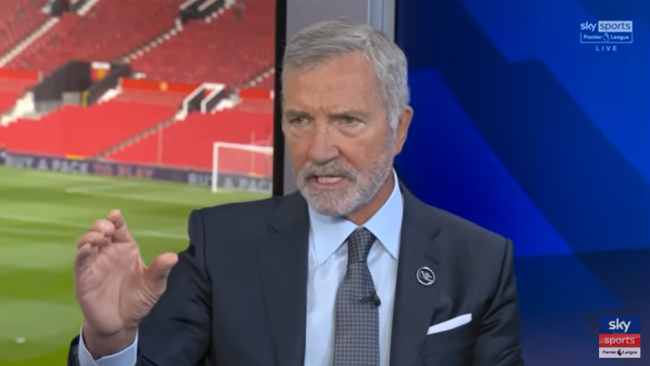 Graeme Souness has conceded he 'has to hold his hands up' after expecting Manchester United star Lisandro Martinez to get 'exposed' in the Premier League.
Concerns were raised about Martinez's height before his £57m move from Ajax last summer, but he has quickly developed into one of the most vital members of Erik ten Hag's squad.




Forming an impressive partnership with Raphael Varane in defence, Martinez has helped United emerge as surprise Premier League title contenders and win the EFL Cup – the club's first trophy since 2017.
Souness says he feared for Martinez when he first arrived at Old Trafford but believes his 'real football brain' compensates for his 'size and relative lack of pace'.




As well as impressing for United, Martinez helped the Argentina national team win the World Cup in Qatar at the end of 2022.
'I think Lisandro Martinez is one of those players who, if you're playing against him, would annoy the life out of you,' Souness told the Daily Mail. 'He's a feisty so-and-so isn't he?
'The phrase "argue in an empty house" comes to mind! He'd have an argument with himself, looking in the mirror! But team-mates react to that.
'I thought he would be exposed when he arrived at United, because of his size and relative lack of pace. I have to hold my hands up, there. But he obviously has a real football brain and that "lead from the front" mentality.




'You can see it in him. Everyone on the pitch, he wants to have an argument with. I love to see that.
'Casemiro's got a bit of it in him, too. They're the ones who can carry the flag. And then, behind them, you've got others suddenly ready to stand up and be counted.




'I like the way Erik ten Hag has reinstated discipline. These are the kinds of qualities I always remember when we went up against Manchester United.'
Looking ahead to the Anfield game, Souness said: 'Liverpool are ten points behind United but still have 45 points to play for and I still think they're capable of finishing in the top four.
'United's supporters in the last decade have been fantastic for a team who have not performed for them and it will be exactly the same for the Liverpool supporters, now.

'This is the biggest game in British football and they will make the atmosphere red hot for United. As always, it's going to be a fascinating a prospect.'