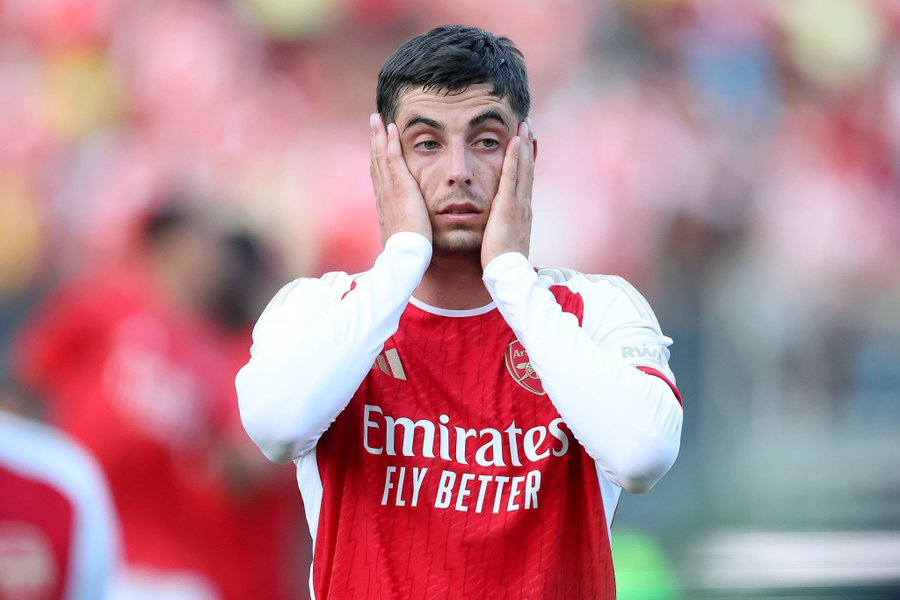 Former Aston Villa player Gabriel Agbonlahor fears Kai Havertz is on course to be this summer's biggest transfer flop.
Eyebrows were raised when Mikel Arteta decided to invest a huge £65million in a player who spent three turbulent and frustrating years at Chelsea.
Havertz has started both of Arsenal's Premier League matches so far this campaign and, to the surprise of Agbonlahor, is ahead of both Smith Rowe and Leandro Trossard in Arteta's pecking order.
Smith Rowe had a frustrating campaign last season but appeared ready to challenge for a first team place again having played prominently during the summer in England's triumphant European Under-21 Championship campaign.
Trossard, meanwhile, has rarely let his manager down and taken advantage of the chances he has been given since his January transfer from Brighton and Agbonlahor fears the progression of both players will be hindered by Havertz.
Agbonlahor told talkSPORT: 'I think Havertz is going to be one of flops of the season.
'For £65million I want a player who is going to boss a game, who is going to look like scoring goals.
'He gets in people's way. He makes it harder for teammates to find space, isn't quick 'He's not prolific finisher and isn't great at getting the ball and turning.
'If I'm Smith Rowe, if I'm Trossard, I'm thinking gaffer come on, I know you've paid 65m for him, you've got to give me a chance.'