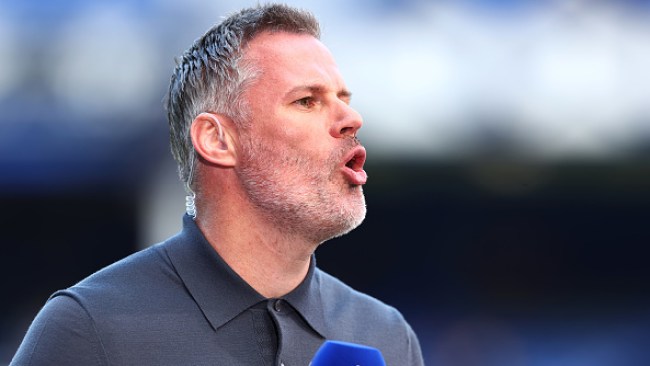 Jamie Carragher couldn't believe how Ben Chilwell wasted a brilliant opportunity to score during Chelsea's victory over Luton Town.
Chelsea cruised to a 3-0 win at Stamford Bridge on Friday night – the first win of the Mauricio Pochettino era.
Raheem Sterling scored a brace before Nicolas Jackson got his first goal for the club in the closing stages, but it could have been more with the Blues missing several great chances.
Once such moment came shortly after the break with the score at 1-0, as Chilwell drived into the box following a slick move and, though he had three defenders around him, all he needed to do was fire a shot beyond Luton keeper Thomas Kaminski.
But, the England left-back attempted to square the ball to Sterling, who was in a bad position, only for his pass to be cleared behind for a corner.
The 26-year-old defender could not believe what he had done, and neither could anyone at Stamford Bridge, including Carragher.
'I can't believe what I've just seen,' the Liverpool legend said on Sky Sports.
'We had just been talking about Ben Chilwell's role in an attacking sense and it looked like he was going to make me eat my words. But that was just bizarre!
'He drives through the middle and he is in the centre of the goal, unmarked. Unbelievable!
'It's awful. It really is. Such poor decision making.
'Maybe he was reluctant to use his right foot, or lost his bearings a little? Just trying to find excuses as to why he wouldn't shoot there.
'The goal was right in front of him. If Luton get back into the game, that moment will certainly be looked at.'
However, the Hatters offered little in attack, with just one shot on target all game, with Carragher adding: 'It will become a joke in the dressing room with the staff and the other players, but it could have been worse had Chelsea not gone on to win this game.'