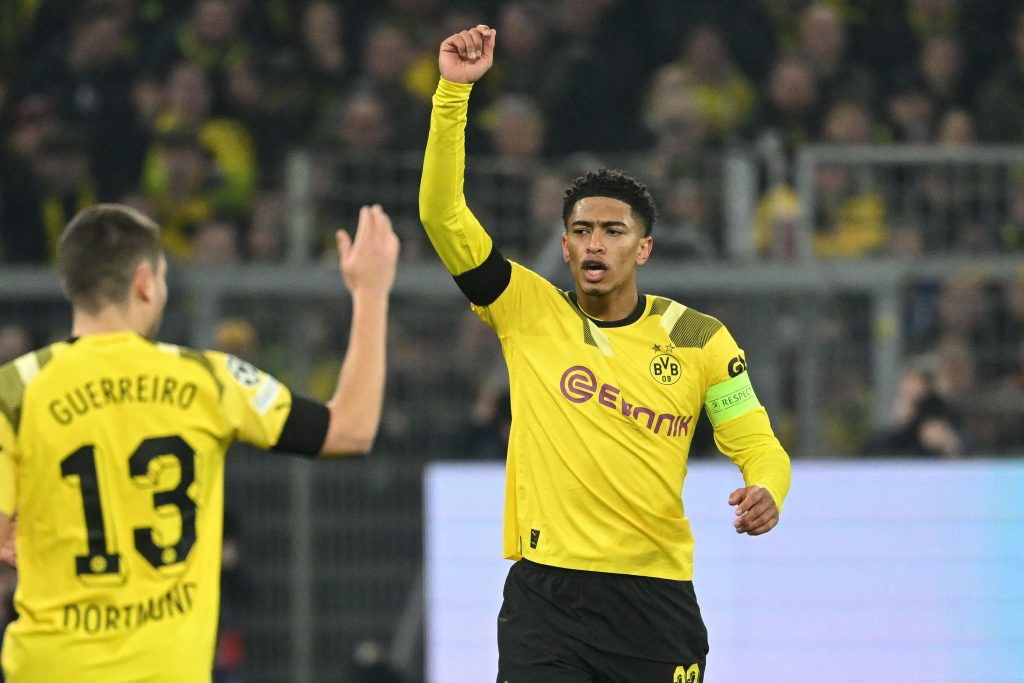 Jude Bellingham claims he was surprised by Chelsea's decision to leave only Enzo Fernandez in defence for Dortmund's winner in their Champions League clash on Wednesday.
Chelsea now need a win at Stamford Bridge to reach the Champions League quarter final after Karim Adeyemi's second-half goal sealed a victory for Dortmund.




Adeyemi's goal came from Chelsea's corner as the 21-year-old controlled Raphael Guerreiro's clearance inside his own half before he raced beyond Fernandez and rounded Kepa.
And Bellingham was surprised that the Blues risked being left open to Adeyemi's by leaving Fernandez back as the covering defender.




'Just pace, wasn't it? I was surprised they left just one back especially when they knew it was Karim that was going to be breaking,' Bellingham said after the game.
'He got the ball under control well and he just used the attributes that we all know he's got and what we've seen in training from him. Now that he's adapted and is comfortable we know he can create moments like that.'
When asked for his verdict on Borussia Dortmund's goal after Chelsea's loss, Potter said: 'We have to do better.
'We were pushing at the time and were the better team so to concede in that manner is disappointing. But the players are honest, they know they can do better with that. We have to help them of course but we have to focus on the positive which was the performance. Another step forward for us.




'Before the game you look at Reece and Ruben and Ben and Kalidou and it is their first or second game for quite some time.
'It isn't easy to pick up the speed of the Champions League but they managed it really well, and we still have three new players coming in, playing against a team that's in a good moment.
'So hopefully, I think we will improve and in three weeks' time we can retake the game at Stamford Bridge.'