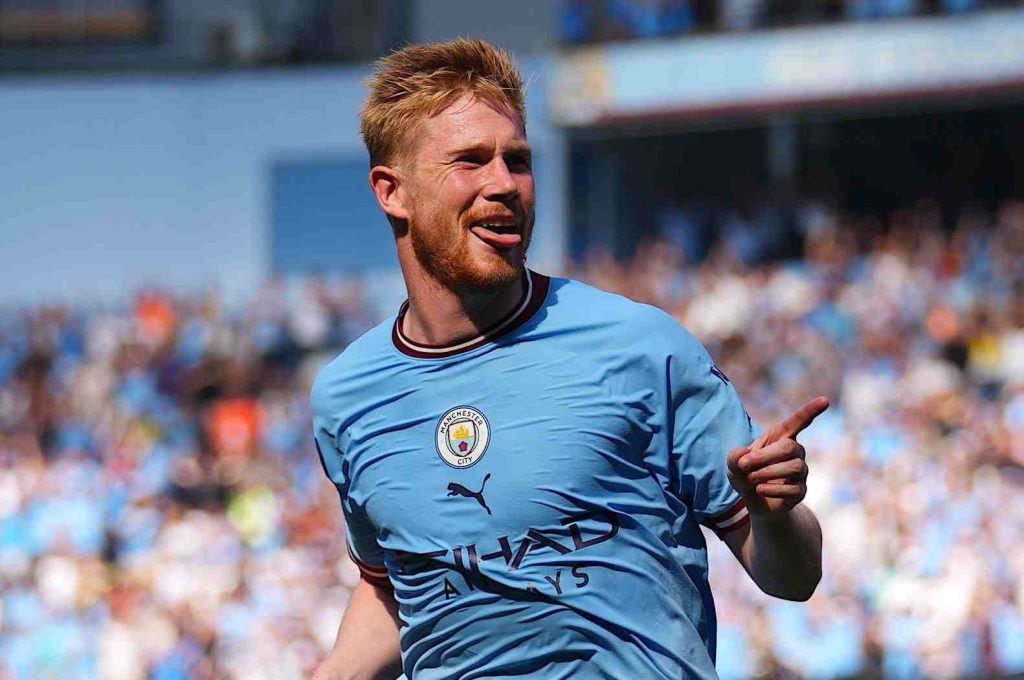 Manchester City playmaker Kevin De Bruyne says this is the toughest Premier League campaign in years – and hinted it would be a bigger achievement if his side or Arsenal won it.
Pep Guardiola's side sit five points behind the Gunners in the table but have won their last three games against Bournemouth, Newcastle United and Crystal Palace – conceding just once in the process.




But, there is no doubt Man City have a huge task on their hands to catch Arsenal, who are in fine form at the moment. They have won five successive Premier League games in a row and are now set to win their first title since 2004.
Speaking ahead of City's match against RB Leipzig in the Champions League, De Bruyne revealed how tough the league is this season and conceded it is getting "tougher and tougher" to beat every team week-in week-out.
When asked about his team's form, De Bruyne said: "I think the league has changed a bit, the lower teams they are able to spend more money and buy more quality players.
"I feel like all 20 teams have so much quality and I think the level of difficulty of beating all these teams is getting tougher and tougher. We are second in the league, we are in three competitions, so I think if you are comparing to a lot of different years I don't feel too different."




Arsenal are currently handling the pressure at the top well as they continue their fine form.
The Gunners had a 3-0 victory over Fulham on Sunday to secure their fifth win in succession after beating Aston Villa, Leicester, Everton and Bournemouth.




Next up for City is the key Champions League game against RB Leipzig – and De Bruyne is aware of the importance of the game.
He said: "If you care about the noise, then it's going to annoy people a little bit. We've not won it, but we've done really well in the Champions League, although I know people base everything on only winning.
"But I feel there's been a lot of circumstances in these kind of games – the Madrid game, the Tottenham game, where we deserved to go through but didn't.
"These are moments in games where these things happen. Obviously I want to win it, but I know as long as we don't I'll come here and get the same questions. And I'm fine because people judge you on that. We just try to win these games and be the best people and team we can be."