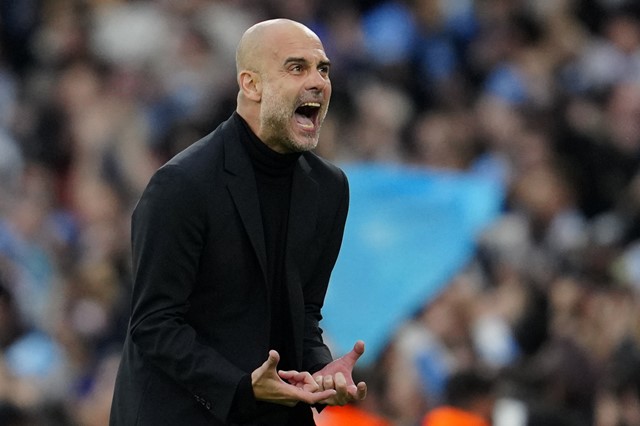 Pep Guardiola concedes he was unhappy with Kevin De Bruyne's failure to keep possession in Manchester City's win over Real Madrid in their Champions League semi final on Wednesday.
City were dominant against Madrid at the Etihad to secure their place in the Champions League final where they will play Inter Milan on June 10.




Two first-half goals from Bernardo Silva handed Man City a deserved lead, while late goals from Akanji and Julian Alvarez completed the win for Guardiola's side.
Madrid improved after the break and although they barely troubled City, Guardiola was seen losing his cool with De Bruyne on the touchline when he lost the ball at one point in the second half.
Television cameras caught Guardiola telling De Bruyne to pass the ball & Man City's talisman screamed 'shut up, shut up' at his manager after losing possession.
'At 2-0 we rushed a lot,' Guardiola told Spanish broadcaster Movistar after their win.
How To Lose Belly Fat In 2 Weeks
How I Earn $100 In A Day With Crypto Trading
'Right after the break [Ilkay] Gundogan lost a ball, Kevin made three transitions that weren't necessary and we rushed a lot when we had to do the opposite, sink them and turn them, sink them and turn them.
'But it's normal. It gets close, you rush, and it has cost us more, although in general we have had an extraordinary game.'

Guardiola also praised Rodri, who was impressive once again at the heart of City's midfield.
'What a year,' Guardiola said. 'Everyone is talking about Haaland, but without him [Rodri] this would not have been possible.




'He has become the best midfielder we have, it has been an imperial year. We are very happy, very much.'