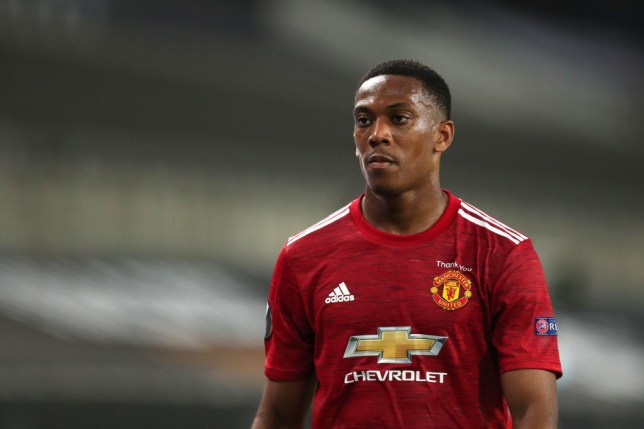 Bruno Fernandes was Manchester United's match winner with a penalty to send the Red devils into the Europa League semi-finals – but Martial was the star of the game against Copenhagen on Monday.
Martial will be disappointed not to have a goal, he was a good against Copenhagen but the keeper Karl-Johan Johnsson denied him several times in the clash.




There has also been debate surrounding Martial's best position at Old Trafford with both Van Gaal and Mourinho playing him out wide, often to accommodate for the club's other attacking talent.
However, Scholes says Martial has proven that he's capable of being a No.9 and sang his praises after United booked their place in the semi-final.
'I like him, I've always liked him,' Scholes said on BT Sport after the final whistle. 'Is he a No.9 or is he a wide player? He's turned himself into a No.9 every game I watch, more and more.
'When he squares a player up and gets a run at him, I think he's unstoppable. I don't see how you stop him. If a defender commits himself, he's going to give fouls away.




'Great dribbling and he's normally a brilliant finisher. Tonight the finishing just wasn't quite there but there was so many brilliant bits of play he produced at the end.'
Scholes added: 'He's only started showing that [awareness and all-round game] lately and that's why I always wondered whether he is a wide player or whether he's a No.9.




'But I think now he's brought the all-round game to him and he's got everything: he can beat a man, he's a man who can score goals and he's got everything you want in a great centre-forward.'
Scholes has been a critic of Mourinho during his tenure at United and it's clear he blames the manager for Martial's lack of consistency.
'He was struggling under Mourinho right?' Robin van Persie said via a video link in the BT Sport studio. Scholes replied: 'Who wasn't?!'