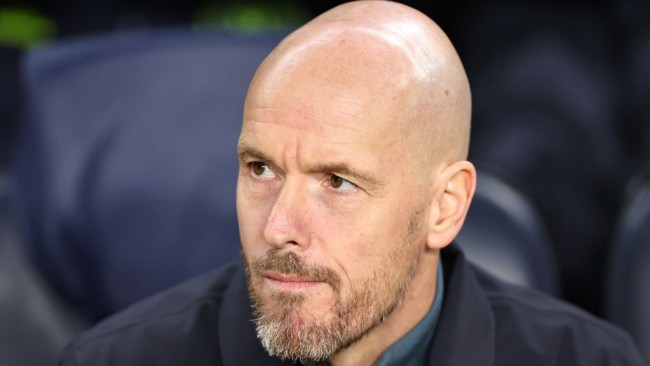 Erik ten Hag says he has been surprised by the referee's decision making in Manchester United's 2-2 draw at Barcelona on Thursday.
In the first leg of their UEFA Europa League play-off, the Red Devils drew 2-2 at the Camp Nou in what was a thrilling encounter.




While it was a decent result for United, Ten Hag and Marcus Rashford were furious after full-time after the referees failed to punish Jules Kounde for a obvious foul on the England star.
With the score at 2-1, Rashford broke free of Barca's defence but as he closed in on goal Kounde fouled him from behind with the forward appealing for a penalty.
But the referee waved for play to go on and while replays showed that the incident occurred outside the box, many could simply not believe that a free-kick hadn't been given.
Ten Hag, who was booked in the match for arguing with the offcials, went one step further, telling BT Sport that Kounde should have seen red for the foul.




And he doubled down on these comments in his post-match press conference, saying: 'If I may make a point that has a big influence not only on this game but on this round, at 2-1, it was a clear foul on Marcus Rashford.
'We can discuss if it's inside the box or outside the box, but definitely it's a red card.




'Yes, I asked the referee why. So he said it was outside the box and it was no foul. And the linesman and referee were in a very good position to see and I think we had VAR.
'I think it's not good, it was a really bad decision. I can't understand. Maybe they were impressed by the pressure Barca made but they can't be [like that at] the highest European level.'
It wasn't the only controversial decision of the game, as United escaped conceding a late penalty when Fred handled an effort from Roberto, a decision that left Barcelona manager Xavi furious.

'I heard it was a ball on the hand, so maybe two mistakes,' Ten Hag added.
'But you can't equalise such mistakes because the moment in the game, in the whole round, was an important decision where he was wrong.'