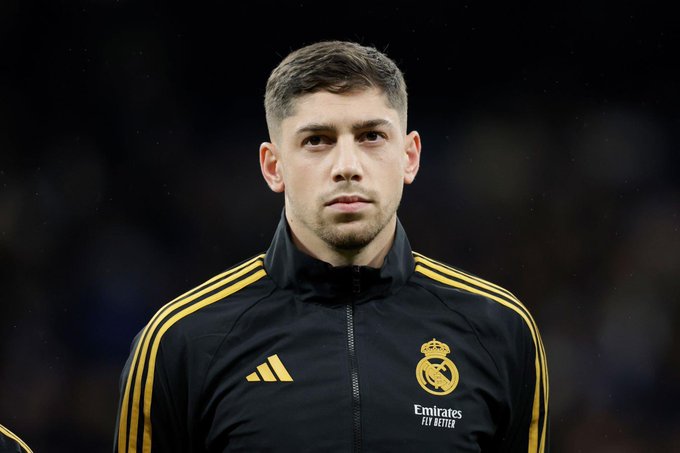 Federico Valverde, the renowned player from Real Madrid, disclosed that he turned down the opportunity to join Arsenal because he had no interest in moving to England.
Valverde recently shared that he had a chance to join the Gunners after a trial with the club in 2016. However, he ultimately opted to sign with Real Madrid from Penarol.
This decision has proven to be a wise one, as the Uruguayan international has made 221 appearances for Los Blancos, securing numerous accolades, including two La Liga titles and a Champions League trophy.
Reflecting on his past, Valverde acknowledged that despite the advice from those around him encouraging a move to the Premier League, he never envisioned himself playing for Arsenal, and that alternative path never materialized.
'If you Google me, you will see stories about how I almost went to Arsenal when I was 16. That's maybe half-true,' the 25-year-old wrote in his column for The Players' Tribune.
'It's nothing against Arsenal, but I never wanted to go to England. At that time, the business side of football took over.
'Certain people were telling me, "Who wouldn't want to go play for Arsenal? You want to stay here in Uruguay? That's crazy!". What they were really saying under their breath was, "We can all make a lot of money if you go".
'You realise that your life is not your own in football. Especially at a young age, you feel more like a hostage. Even your family becomes a hostage. Football is an escape to a better life, especially for us in South America, and the vultures know that.
'They put the pressure on you in a "nice" way. "Damn, Fede, if you go to Arsenal, you'll have a nice bed and a shower that stays warm for 30, 40 minutes! Who wouldn't want that life?".
'They sent me on trial to London for a week, and I just wasn't comfortable. If you only think of material things, it sounds great. But we are not robots.
'The reality was that my family couldn't come to London with me. I'd have to live alone, not speaking the language, at 16-years-old. For every one kid who succeeds in moving overseas, you don't see the 100 who fail.'
While a big miss for Arsenal, one can fully understand Valverde's decision and and overall things certainly worked out for the best for the player.