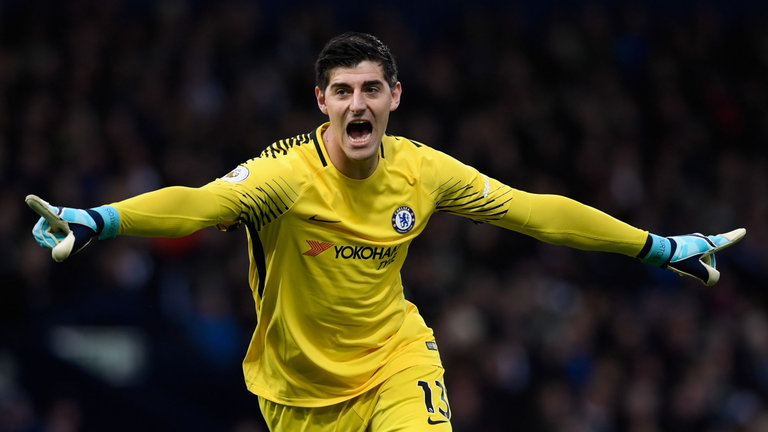 Chelsea goalkeeper Thibaut Courtois has once again dropped a major hint about moving to Spain saying his agent will 'listen' to Real Madrid should they contact him over a possible move.
The Belgium international has only one year left of his current contract and there has been little or no progress made over signing a new deal.
However Courtois admitted he is still in talks with Chelsea over a new contract.
In an attempt to downplay the speculation linking him with a move to Real, The Belgian also admitted his representatives could discuss a possible deal with president Florentino Perez.




Speaking after Chelsea's 1-1 draw with Barcelona, He said: 'I'm not clear about my future, what I said that my heart is in Madrid was misunderstood.
'I have two children in Spain, in Madrid, and that's not easy. I have one year left and I'm happy and talking to Chelsea.
'They have bet on me from the first moment and that is not forgotten. I do not think Florentino Perez calls me, he will call my agent and he will listen to him.'
Chelsea took a fully deserved win against Barcelona through WIllian who had hit the post twice in the first half of the match.
But Messi took advantage of Andreas Christensen's mistake to earn a draw for the Spanish side.




'I think we were close to playing the perfect performance,' Antonio Conte said.
'We did one mistake but we know very well against these opponents and players like Messi, Iniesta and Suarez, if you make a mistake you pay.
'It is a pity and we are disappointed with the final result. I think we played a really good game and I must be pleased because my players gave a great effort and they followed the plan we prepared.