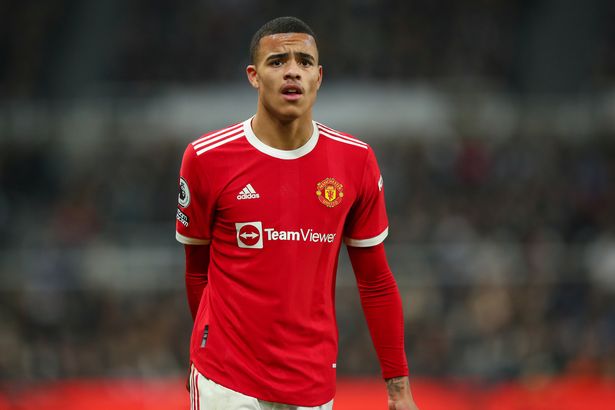 Mason Greenwood has held secret meetings with some members of the Manchester United team as he looks to rebuild his relationship with his team-mates, according to reports.
Greenwood is unable to play or train with the United squad while the investigation takes place. That investigation came after he saw charges of charges of attempted rape and coercive or controlling behaviour dropped by prosecutors.




The Crown Prosecution Service confirmed at the start of the month that the withdrawal of major witnesses and new evidence meant there was "no longer a realistic prospect of conviction" and due to this they had "a duty to stop the case".
Despite that, Greenwood has been unable to return to the squad while United are still conducting an investigation into the matter.




But according to The Sun, Greenwood has met some of his United team-mates in secret away from the training ground.
It is reported that he has 'reached out' to some players, including some he has known since his time with the club's academy. Those players met him in private to 'hear him out' and make their mind up about his case.
He has also reached out through social media to other members of the squad, some of whom are married and have children. But with the club on a 16-game unbeaten run, it is said they are 'absolutely focused' on on-pitch matters.
The news of the secret meetings comes as United look to gauge the opinion of the dressing room before they allow Greenwood to return to the first-team. According to ESPN, leadership groups from both the men's and women's squads will be asked for their opinion.




A final decision on whether Greenwood can return to the team is not expected before the summer. But there is some concern within the club's dressing room about Greenwood returning.
According to The Times, some of the men's squad have 'stark concerns', with the women's team also reported to be concerned about him coming back. Female staff members are believed to share similar worries, while United's commercial partners are currently monitoring the situation.
Greenwood has two-and-a-half years left on his current deal at Old Trafford, although there is an option to extend that by another season.

Since breaking into the first-team in the 2018/19 campaign, he has played 129 matches for the Red Devils, scoring 35 goals.