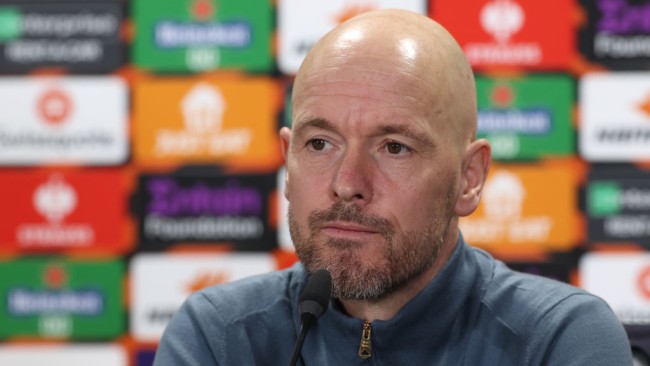 The manager of Brazil club Palmeiras has hit out at Erik ten Hag after the Manchester United manager complained about the Premier League's congested fixture list.
United beat Everton 2-0 last Saturday to help their chances of finishing in the English League top four, but it came at a cost as Marcus Rashford limped off injured in the second-half.




The England star is expected to be out for the next couple of weeks, with Ten Hag blaming the injury on: 'The schedule. It can't be you play three games in six days. We have to protect our players.
'Everyone wants the best players on the pitch, everyone wants to see great entertaining football like today but then you need your best players.'
Ten Hag is not the first manager to have criticised the intensity of the football calendar in the UK, with his Liverpool counterpart Jurgen Klopp being a regular critic.
But, it is the Dutchman's words that have earned the ire of Palmeiras manager Abel Ferreira, who claimed that the situation was worse in Brazil, saying via ESPN Brazil: 'Football here has fantastic things… But there are others that are inhuman.

'Nine games in one month! The Manchester United coach complained the other day that Rashford was injured due to the sequence of games he has.
'I'd like to ask him or tell him, "In these next two months, I'm going to have nine games a month…" Shut up, because you don't know what you say.'

Ferreira's comments came on Sunday, after his team won the Paulista Championship, a mimi-league held before the Brazil Serie A season that begins in April.
Clubs in South America have a lot of fixtures, with Palmeiras playing 72 in total in 2022.
And after progressing deep into all four competitions, United still fall short of that number, with the club set to play 65 games this campaign should they reach the finals of both the FA Cup and Europa League.