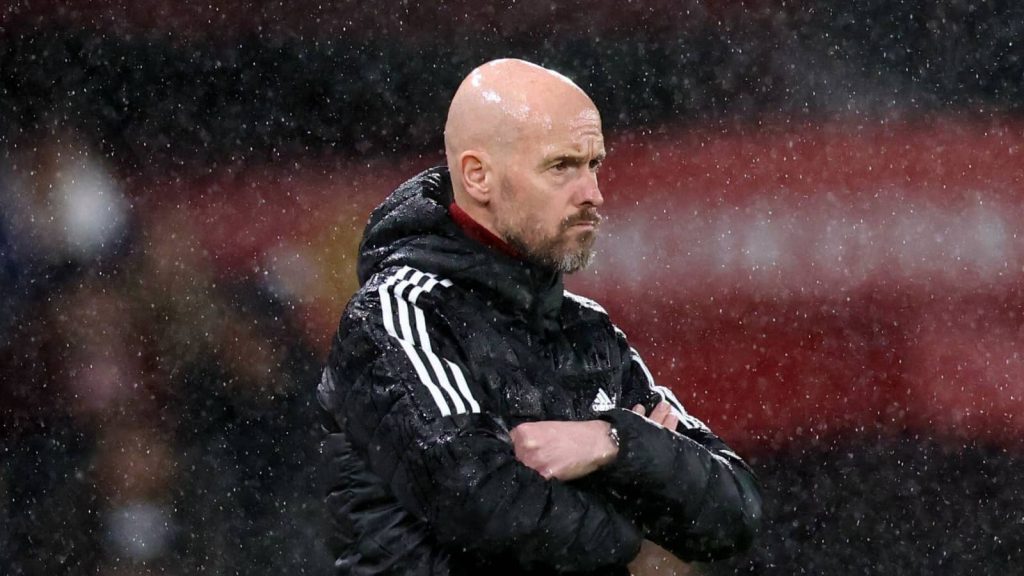 Erik ten Hag conceded that he saw Tottenham's fightback coming and was too late in making substitutions to turn the tide for Manchester United on Thursday.
The Red Devils went into the lead after just seven minutes in north London, with Jadon Sancho finding the bottom corner with a superb finish.




Marcus Rashford was twice kept out by Fraser Forster before he eventually made it 2-0, racing onto Bruno Fernandes' long ball to get a goal.
Tottenham were booed at half-time and showed a reaction after the break, with Pedro Porro getting a goal back with a volleyed finish from a loose ball.
Click here to join our WhatsApp Community or send a message to +2348023894548
Fernandes should have restored the two-goal lead for United but crashed his shot onto the bar from close range after finding his way through the defence.
Son Heung-min wasted a great opportunity wide and Eric Dier spurned a free header, but eventually Harry Kane picked out Son at the back post and the South Korean tapped in the equaliser.

Ten Hag made two double substitutions, bringing on Fred and Martial in the 61st minute and Weghorst and Tyrell Malacia 10 minutes later, but they did not have an effect. The United manager was unhappy watching his team on the touchline but did not act fast enough.
"It was the same as before half-time," he told BT Sport. "We lose control, we conceded the goal – you could see it coming and I had already prepared the subs, but I was a little bit too late."

Asked whether they needed to manage the game better, he replied: "Yeah, of course, manage the game, keep the ball. We gave so many easy balls away. Have a good defensive organisation, which we didn't always have.
"With the goals [we conceded], it was quite obvious – we didn't block the crosses and you have to be proactive there. You have to come out and block the shot. With the second [goal] it was a long ball and we didn't squeeze out, it was so easy for them. They kept coming and it was so easy to score a goal then."
Ten Hag identified Bruno Fernandes' miss when the game was still at 2-1 to Manchester United as the match's key moment.
"Of course, when you're 2-0 up, then you are a little bit disappointed when you draw, it's quite obvious but we have to take it," he said.
"We had chances after 2-1 to score 3-1 which we didn't and then we conceded a goal. But after all, I think, this week 2-2 is a good draw.
"We were not that good over 90 minutes, Also, in the first half we didn't play brilliantly, for me. We were up 2-0 and then after half-time, we had to score another goal."