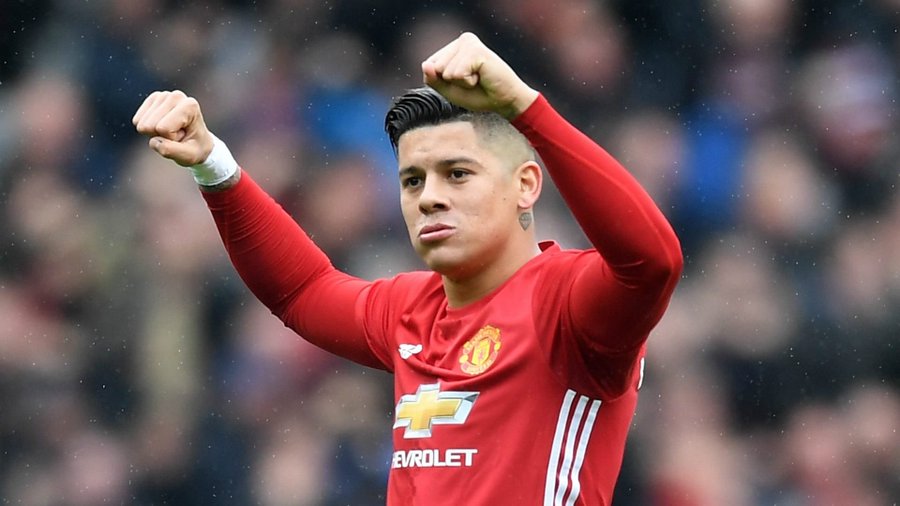 Former Manchester United defender Marcos Rojo has launched a scathing attack at old team-mate Harry Maguire.
The Argentine star spent seven years at Old Trafford between 2014 and 2021. But he had just one Premier League start in the 2019/20 season under Ole Gunnar Solskjaer.




This was because Maguire had only arrived at United for £80million, making him the most expensive defender of all-time. And he was thrown straight into the line-up at the expense of Rojo.
Nearly four years on and the club's skipper Maguire, has now been ousted from the side since Erik ten Hag's arrival – with Lisandro Martinez coming in to partner Raphael Varane in defence.
And Rojo has claimed in an interview that Solskjaer told him he had to select Maguire due to his big price tag – despite him making "mistakes every week".
Speaking to TyC Sports, he said: "In 2019 I was playing in the Europa League, but I was really angry with the Manchester coach [Solskjaer] because he was putting Maguire [in the team] instead of me, who thank god finally they took him out from the starting line-up for Licha [Lisandro] Martinez.

"One day I went to Solskjaer's office to tell him to let me leave for the other club or put [me] in the starting line-up, but he told me that Maguire had to play yes or yes because of the money they paid for him.
"He [Maguire] was making huge mistakes already and I told Solskjaer: 'Son of a b***h let me play because this guy is making huge mistakes every week'."

Rojo eventually left Manchester United two years ago having won the FA Cup, Carabao Cup and UEFA Europa League.
He joined Argentine giants Boca Juniors – where he is still playing till now. And he was recently given a bizarre suspension after being sent off for a horror challenge against River Plate.
Along with a one-match ban, the Argentine FA prohibited the defender from wearing the captain's armband for a month.
After his dismissal, he said: "It doesn't bother me. The classics are like that, gets a little too much.
Click here to join our WhatsApp Community or send a message to +2348023894548
"I made three fouls in the whole game, we didn't make as many fouls, we made some tactical fouls, it's not that we had an aggressive game or strange things.
"They played this way and everything was fine, they celebrated, and now that we did it a bit, it bothers us. "We are calm with the things we did, how we faced the game and how we won it."