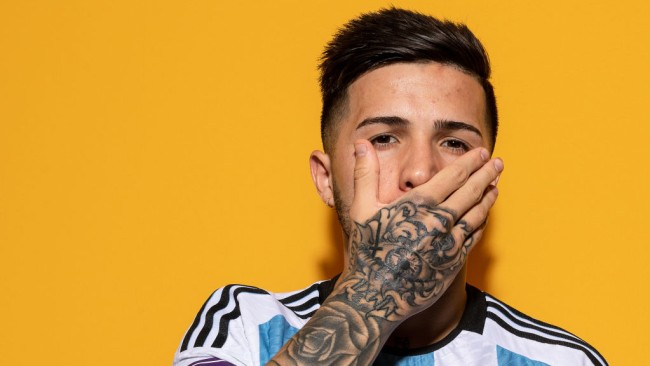 Enzo Fernandez has revealed he has already contacted Paulo Dybala to try and convince the Roma attacker to join Chelsea this summer.
Mauricio Pochettino is believed to be interested in bringing the Argentine forward to Stamford Bridge, having previously tried to sign him for Tottenham and PSG.
Reports in Italy claim Dybala has a release clause in his Roma contract which allows him to join a club from outside of Serie A for only €12m (£10m).
Asked about the reports linking Dybala with Chelsea, Fernandez told Argentine outlet Ole: 'Yes, I saw something about that. We'll see. I hope he comes.
'I talked to him and told him that I'm waiting for him to share a barbecue or something. I need someone to share the mates.'
Fernandez, who signed for Chelsea in a £105m deal from Benfica in the January window, is not the only Blues star to have spoken to Dybala about a move to west London.
Over the weekend, Thiago Silva revealed he had been in touch with the 29-year-old and claimed it would be a 'massive signing' for Chelsea, who finished just 12th in the Premier League last campaign.
Speaking at the British Grand Prix at Silverstone, the Brazilian defender said: 'I saw Paulo Dybala here, they [the media] talk about him coming to Chelsea.
'I've talked with him and asked him if he is coming. He is a world-class player. I would love to play with him and it would be a massive signing. Let's see.'
Dybala, though, has dismissed speculation he could be signing for Chelsea and insists he is staying at Roma, managed by ex-Blues boss Jose Mourinho.
Speaking to LAROMA24, he said: 'I'm motivated for pre-season, which we're starting tomorrow [Monday]. My future? I'm happy at Roma. I'm staying here.'