Jose Mourinho insists there is no unrest at Manchester United after they failed to secure the signing of a central defender on Deadline Day.
United made an unsuccessful offer to sign Diego Godin from Atletico Madrid with just hours remaining in the transfer window, while possible moves for Harry Maguire, Toby Alderweireld, Jerome Boateng and Yerry Mina failed to become reality.
Mourinho struggled to hide his frustration with the club's failure to sign a defender when speaking at a pre-match press conference on Thursday, but the Portuguese says his squad is united ahead of the new campaign.




Asked if he had enough tools to compete, Mourinho said: "I have my players, I like my players, I like to work with my players.
"One lie repeated 1,000 times is still a lie, but the perception of the people is that it's true but it's still a lie.
"So, when you repeat 1,000 times that my relationship with my players is not good, it's a lie that repeated 1,000 times is still a lie.
"But again, the perception of the people that read can be different, but I like my players and my group. I enjoy the last season, the fight to finish where we finished and to manage the best position in five or six years.




"I'm going to enjoy this season. Again, I know the words you want me to say or not to say. It depends on the music, but words for me don't come easy.
"I think by the end of November or December, you don't need words – you will see by then which teams are candidates to win the Premier League. In this moment, words are not important.
"Let's play football and by the end of November or December, you don't need words. You will see which teams are candidates."
While the domestic transfer window has now closed, majority of European clubs still have until August 31 to finalise their transfer business.




Mourinho also insists that Pogba is fully committed to the Red Devils amid reported offer from Barcelona.
"My perception? He arrived Monday, happy, proud, with a desire to work," said Mourinho.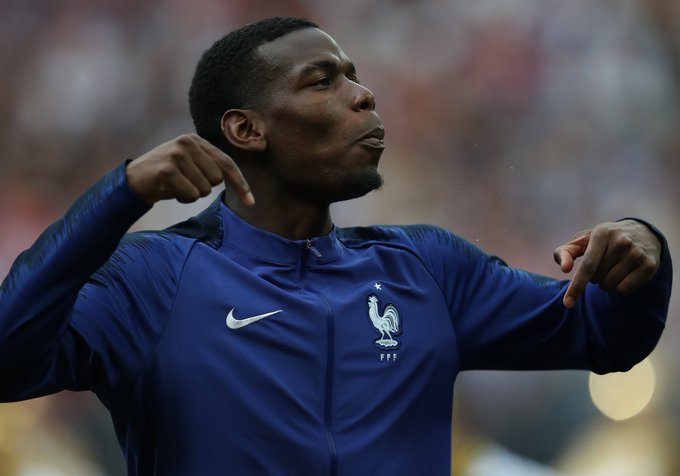 "He worked amazingly well Monday, Tuesday, Wednesday, and he's one of the players that I have to speak to see how physically and mentally he feels.
"But it's the same conversation as with (Ashley) Young, (Marouane) Fellaini, (Jesse) Lingard, it's the same. To know how they feel physically, mentally to try to give us a help."
Click below to follow us for more football updates…
Facebook – @Livesoccerupdates
Twitter – @Lsoccerupdates
Instagram – @Lsoccerupdates
Would you like to receive football updates for free?
WhatsApp the word NEWS to +2349034642498