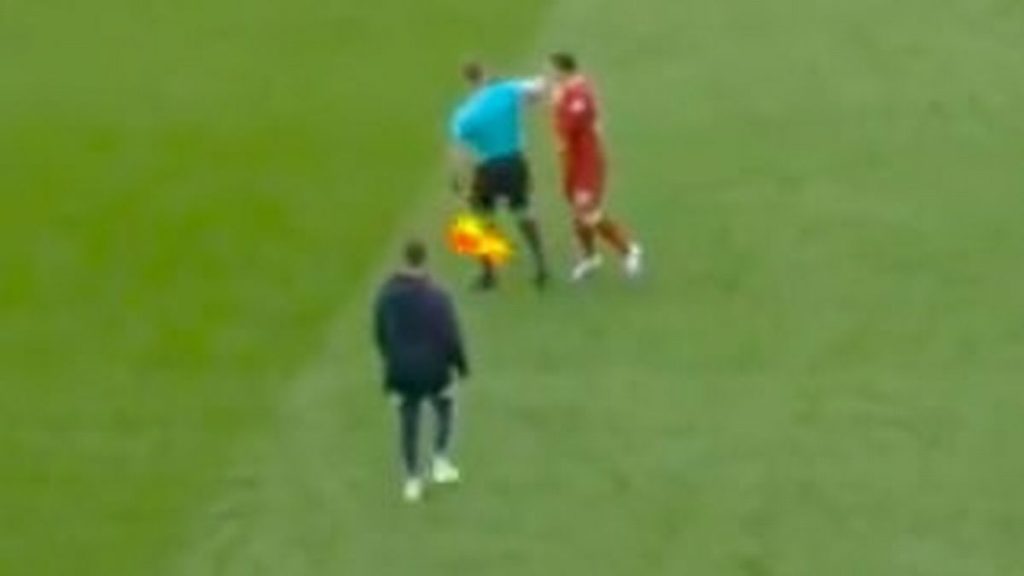 The PGMOL have revealed they are aware of the incident involving Constantine Hatzidakis and Andy Robertson and will review the matter.
A statement issued during the second half of the 2-2 draw at Anfield read: "PGMOL is aware of an incident involving assistant referee Constantine Hatzidakis and Liverpool defender Andrew Robertson at half-time during the Liverpool v Arsenal fixture at Anfield. We will review the matter in full once the game has concluded."




Linesman Hatzidakis was heading towards referee Paul Tierney just after he the half-time whistle was blown, carrying the ball with him. Robertson approached Hatzidakis and seemed to grab the official as he walked across the pitch.
Hatzidakis reacted furiously to that and moved his arm back in what appeared to an elbow towards Robertson's face. The Scotland skipper was left furious, with Liverpool stars surrounding the match officials as they attempted to leave the pitch.
Robertson, Diogo Jota and Henderson remonstrated with Hatzidakis and Tierney as they left the pitch. The Liverpool left-back was booked by Tierney, to the anger of Curtis Jones, Alexander-Arnold, Henderson and Jota.
Eventually, they were led away by a member of Liverpool's coaching staff. Sky co-commentator Jamie Carragher gave the first indication of what had happened, tweeting: "Linesman elbow on Robertson!"

According to Sky Sports reporter Geoff Shreeves, Robertson was furious as he went to the tunnel. It's understood that the Scot said: "He's just elbowed me in the throat, the linesman has elbowed me in the throat."
While Robertson appeared to be the victim of the incident, Roy Keane blasted him at half-time. He accused the left-back of being a "big baby".

"Do you know what? Does he grab the linesman first? I'm not sure, but Robertson is then complaining. He should be more worried about his defending. Do you know what he is, that Robertson?" Keane told Sky Sports.
"I've watched him a number of times, he is a big baby. That's what that guy is. Just concentrate on the game and get on with your defending. He does grab the linesman first."