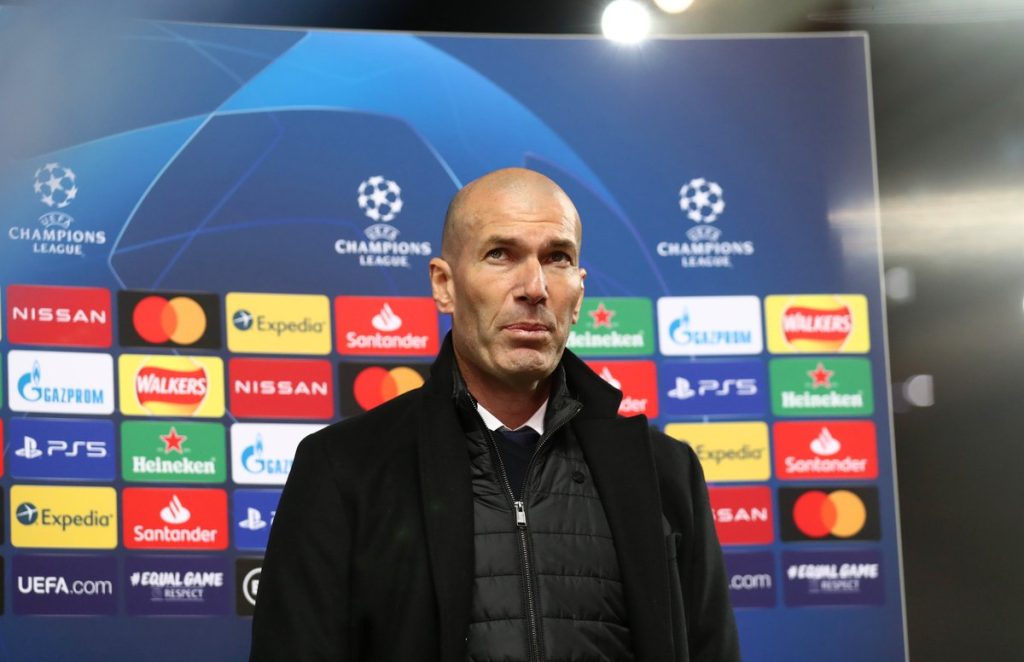 Zinedine Zidane is reportedly in the running for the Manchester United managerial position amid uncertainty surrounding Erik ten Hag's future at the club.
Ten Hag has faced intense scrutiny following a poor start to the season, with The Times suggesting he is on 'thin ice' at United.
After the team's worst start in 61 years, potential replacements like Sporting CP's Ruben Amorim and former Real Madrid manager Zidane have been considered.
Some members of the United squad have previously spoken about Zidane's positive influence.
Certainly, Casemiro, who was under Zidane's management during both of his terms as the Real Madrid head coach, expressed to The Guardian in 2020: "Even today I get a little nervous talking to him. I tell him he doesn't know what he meant for us, for me.
"Yeah, I tell him that: you took '98 away but it didn't change anything. Also, knowing him now, I can say he deserves it. He's incredible: the humility, how he expresses football. He treats us with so much affection and love.
"He's very insistent; he always, always says: 'Case, you can do more: arrive from the second line, feed midfielders, bring the ball out cleanly.' This year, maybe I've had more protagonism with the ball, but I still know my job: rob the ball, give it to my teammates.
"But Zizou is pesado, heavy going: always talking to me, wanting more. He says: 'I'm not asking you to do something you can't do; I'm asking you to do something you can.' He trusts me a lot."
Raphael Varane has also spoken highly of his former manager at Real Madrid.
Speaking in 2020 Varane said, via Manchester Evening News: "My first reaction is that I feel proud for the last ten years. He took me from Lens to Real Madrid and I have learned a lot alongside him.
"He is a coach that has a human side. He is a source of inspiration, not only for me but for many players who have met him. Seeing him leave is strange for me and for an entire generation of players at Real Madrid.
"It has been a pleasure to work with him, and it would be nice for it to happen again in the future. He is a great coach and a great human being."
When asked by the Premier League, "Which player, past or present, would you pick to play alongside and why?" Aaron Wan-Bissaka named Zidane.
Meanwhile, Sofyan Amrabat aspired to emulate Zinedine Zidane and Andres Iniesta during his early years, later shifting his focus to studying players such as Yaya Toure and Thiago Motta.
Also, during Euro 2020, Luke Shaw labelled Zidane as "one of the best midfielders ever".